---
---
Quantity discounts: Minimum quantity of 3 items to get 30% off.
Product information:
Air Pressure:27psi
Nozzle Size:  0.4mm

Action:  Single-Action
Battery Run Time:60 mins
Cordless/Easy to use: YES
Cups Replaceable: YES
Handheld Design:Comfort, Light, Barbell Knurling
User:  Beginners, Professional painters
Airbrush Gun Size:   5.9 in
Airbrush Compressor Size: 4.3 x 1.7 in
Airbrush Gun Model:  Model-S1
Package Included:
1 x Cordless Air Compressor

1 x Airbrush Gun 

Model-S1

1 x 5ml Capacity Cup

1 x 20ml Capacity Cup

1 x 40ml Capacity Cup

1 x Power Cord

1 x Instruction Manual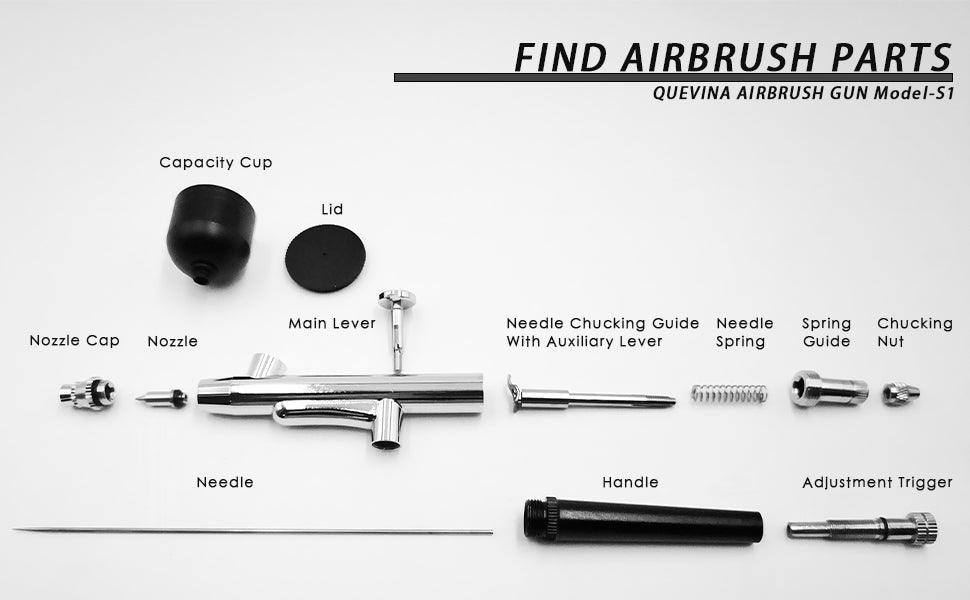 QUEVINA airbrush gun is suitable for professionals and beginners, and advanced artists since it works excellent for most airbrushing applications and also with most types of paint spray media. The needle/nozzle for spraying all mediums, inks, dyes, watercolors, acrylics, enamels, lacquers, glazes, latex, Automotive Urethanes, Lacquers, and Enamels.
Product Description:

【Ergonomic Design】The quevina airbrush kit handheld design is inspired by bamboo, barbell knurling design provides extra grip for handling. We have conducted repeated tests on the upgraded air pump, which not only optimizes the product but also improves the operating time of the air pump. Easy to use, after preparing the spray material, you can work by pressing the switch button.

【Powerful Compressor】The airbrush pressure maximum up to 27psi.It can not only control the airflow by the end part of the airbrush gun but also the pigment volume by the trigger on the airbrush pen. Suitable for professionals or beginners. Fully charged, can be used for up to 1 hour. The booster technology enhances the atomization function. The spray gun has a 0.4mm nozzle, which has better resistance from blockage.

【Cost-effective, Light & Portable】Perfect choice for gifts! The quevina airbrush compressor is made of aviation aluminum alloy, hard and not deformed, which is more lightweight and compact than other airbrushes. Easy to carry around, which can be packaged into any place such as a handbag or backpack. Use it anytime and anywhere, bringing you the perfect experience.

【Infinite Creativity】The airbrush makeup kit is suitable for nails, commercial art, painting, makeup, illustrations, temporary tattoos, crafts, models, etc. It is also a cake airbrush decorating kit and edible printers for cake decorating. Even works as a shoe paint kit for sneakers. A handy tool you don't want to miss out on for all of your creativity.

【Sincere Service | Limited production】Quevina airbrush machine we sell is characteristic of superior quality and we made the real thing. In order to reduce the defect rate of the airbrush kit, we use manual assembly, each airbrush has been tested. If you are unsatisfied or confused, please don't hesitate to contact us!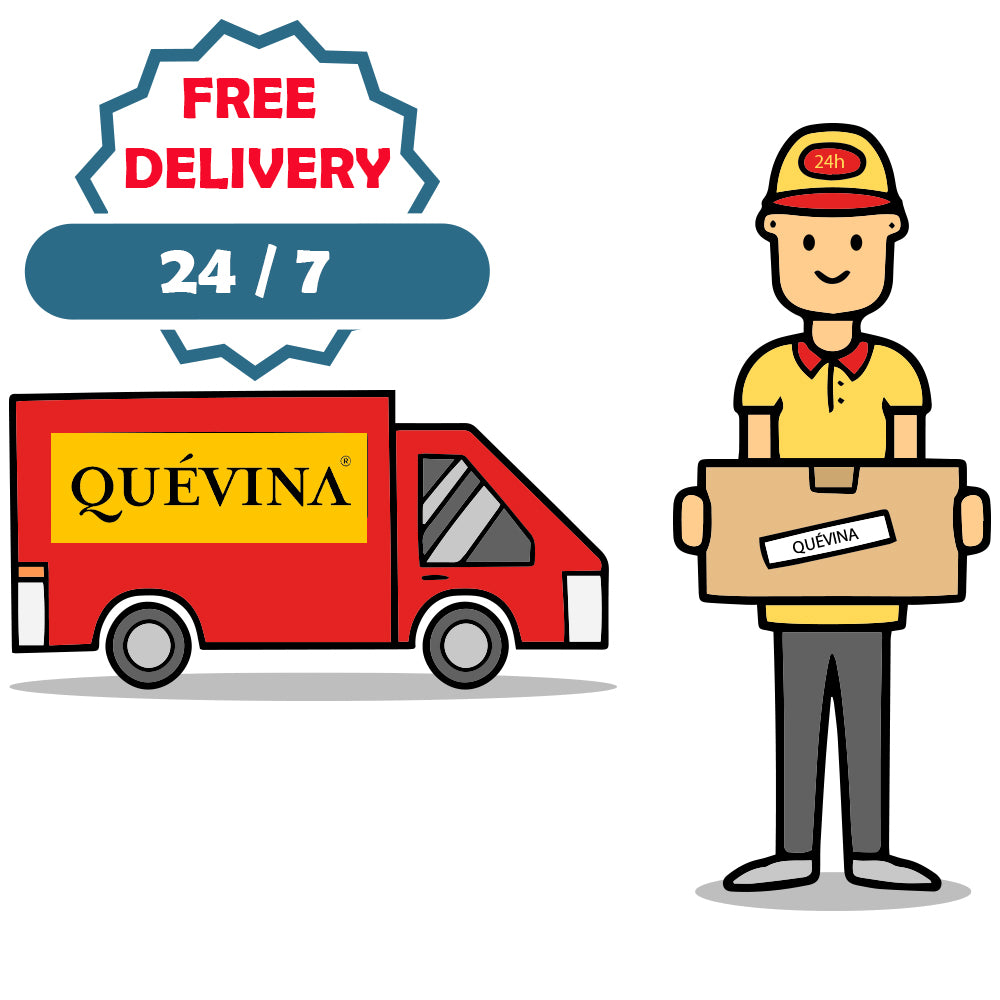 ---